The 4G

BigButton M

for Seniors
The Best Mobile Phone for Seniors, and the Visually and Hearing Impaired – at just $129!
Buy direct from our website and get a BONUS Opel Mobile Prepaid SIM card with the first 30 days of the plan FREE on activation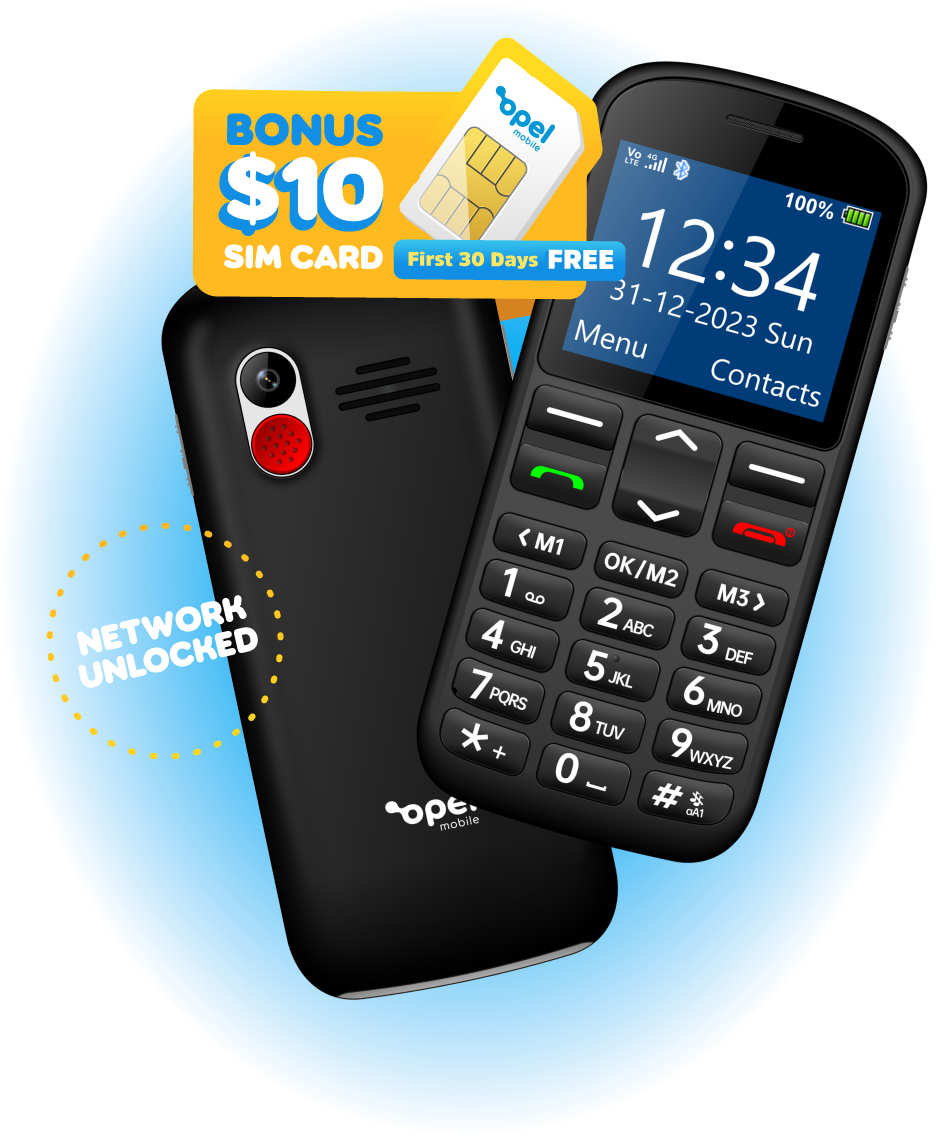 Trusted by Australia's Top Retailers
This Beautifully Designed 4G Big Button Phone Could Not Be Any Easier To Use
This elegantly designed, yet robust, BigButton M phone from Opel Mobile is the perfect senior phone for those looking for a simple practical phone that helps keep you safe.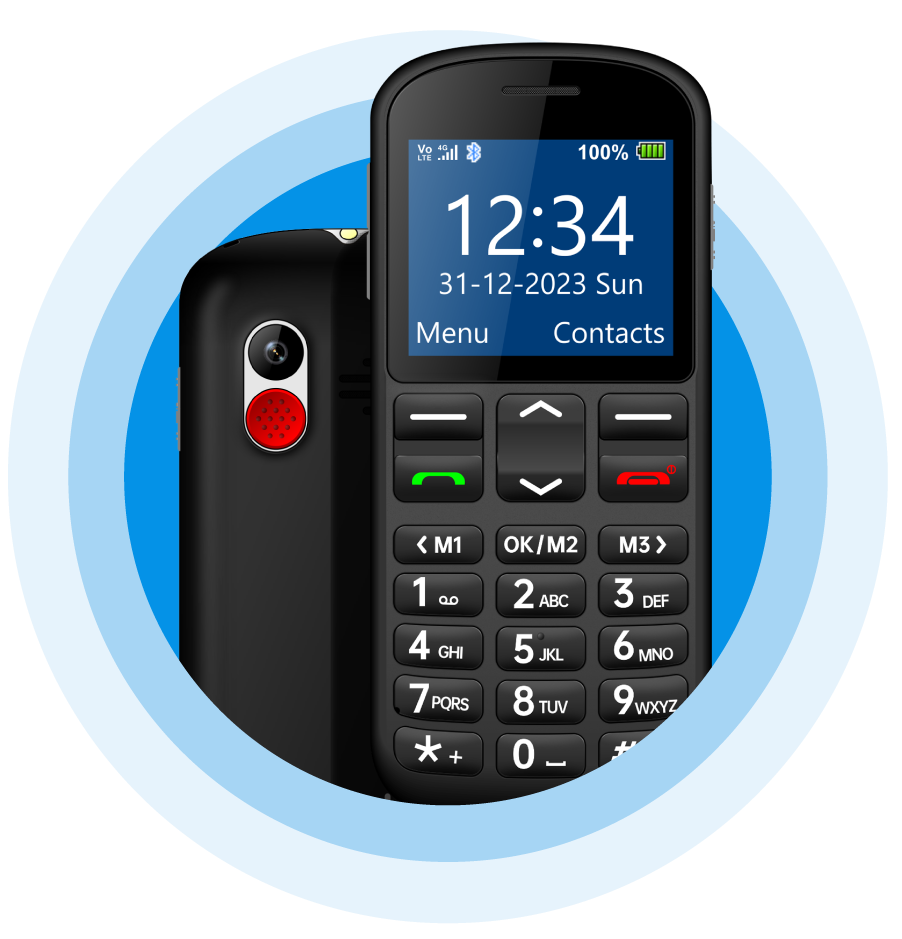 Meet the Opel Mobile BigButton M Phone
Large 2.2 inch Colour Display
Using a phone has never been easier with this bright 2.2"
screen. Easy to read font and operating system that's
intuitive and simple. You'll be answering calls and sending
text messages with ease.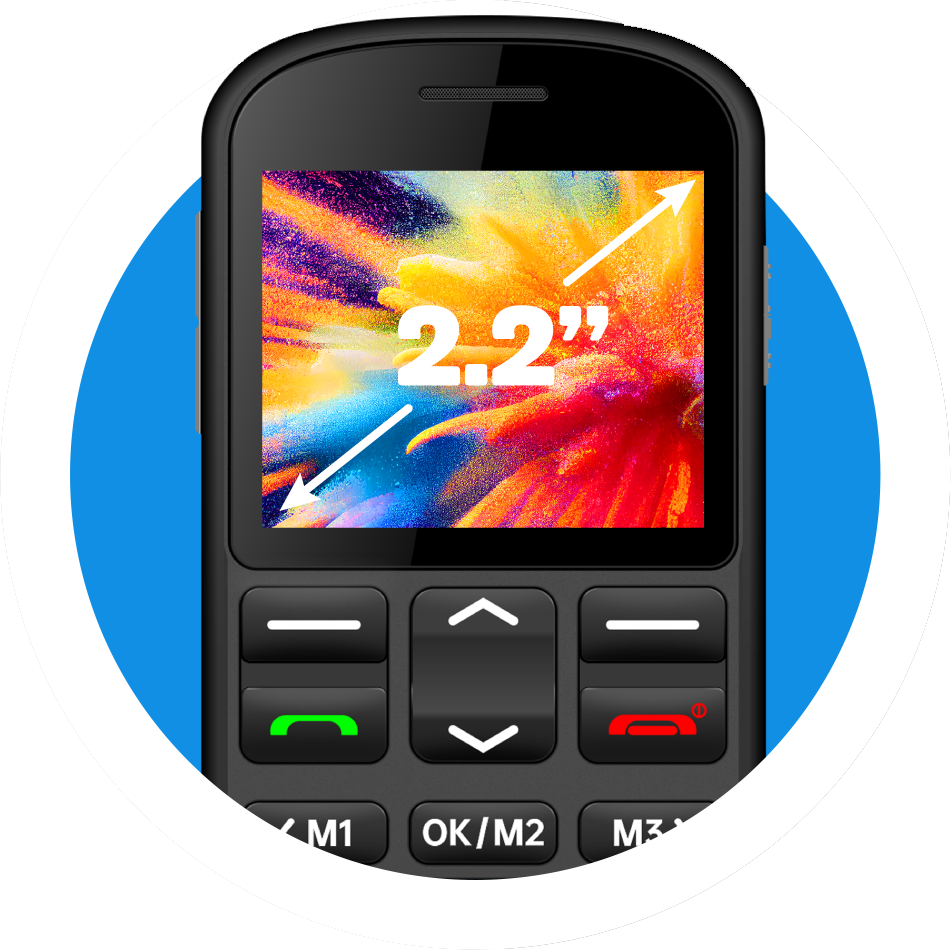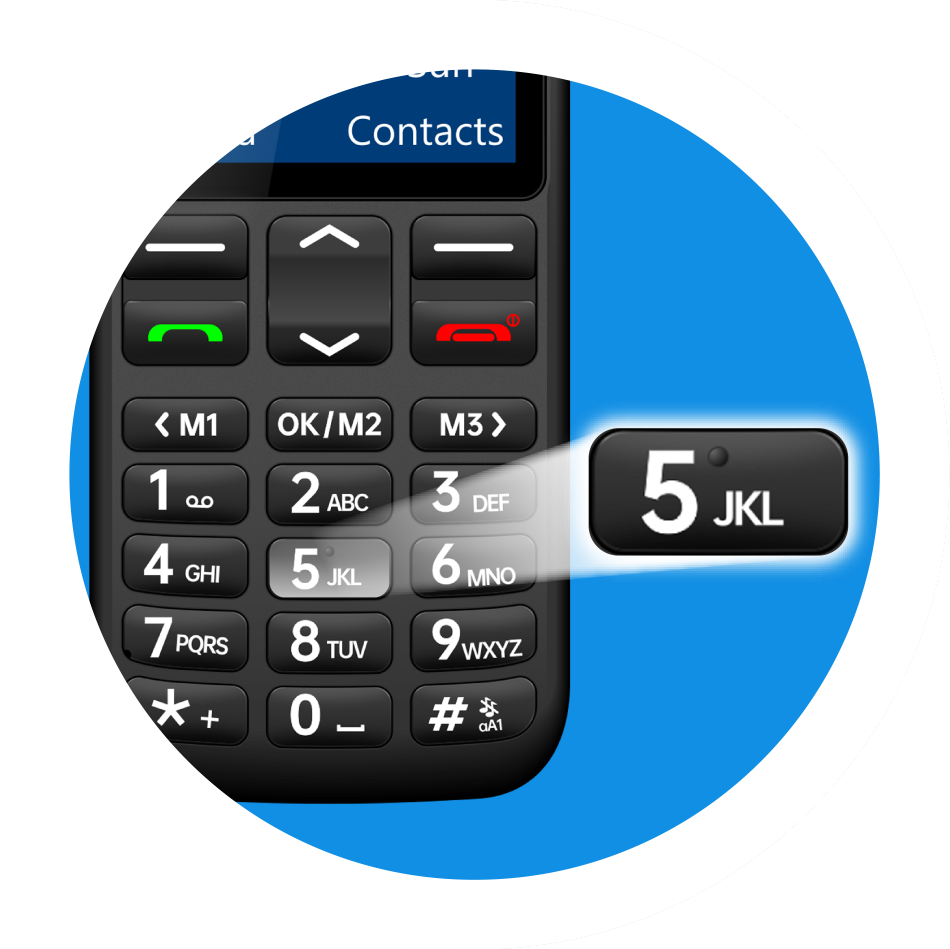 With enough room in between the raised tactile buttons to
ensure there are no accidental button presses and a clearly
defined directional button to help navigate through the
intuitive, easy-to-use menu.
By activating the SOS emergency feature, the BigButton M will call up to five contacts, sound an alarm and SMS message the phones' location to up to 5 contacts/emergency services of your choice.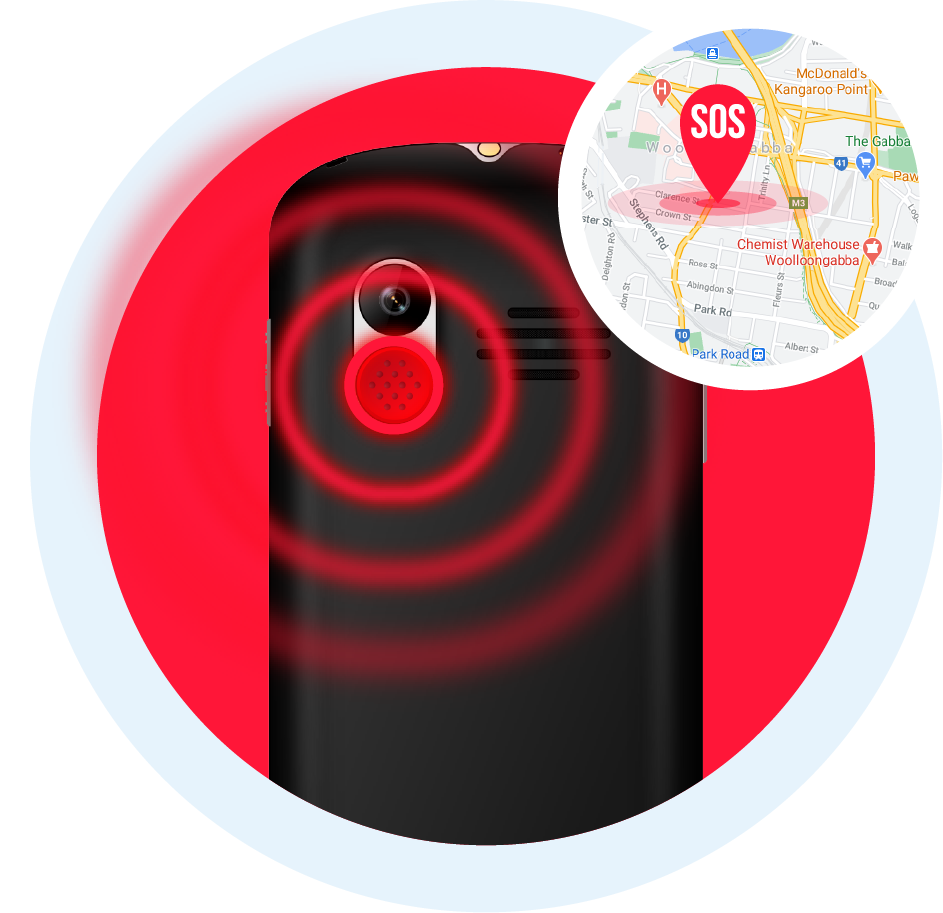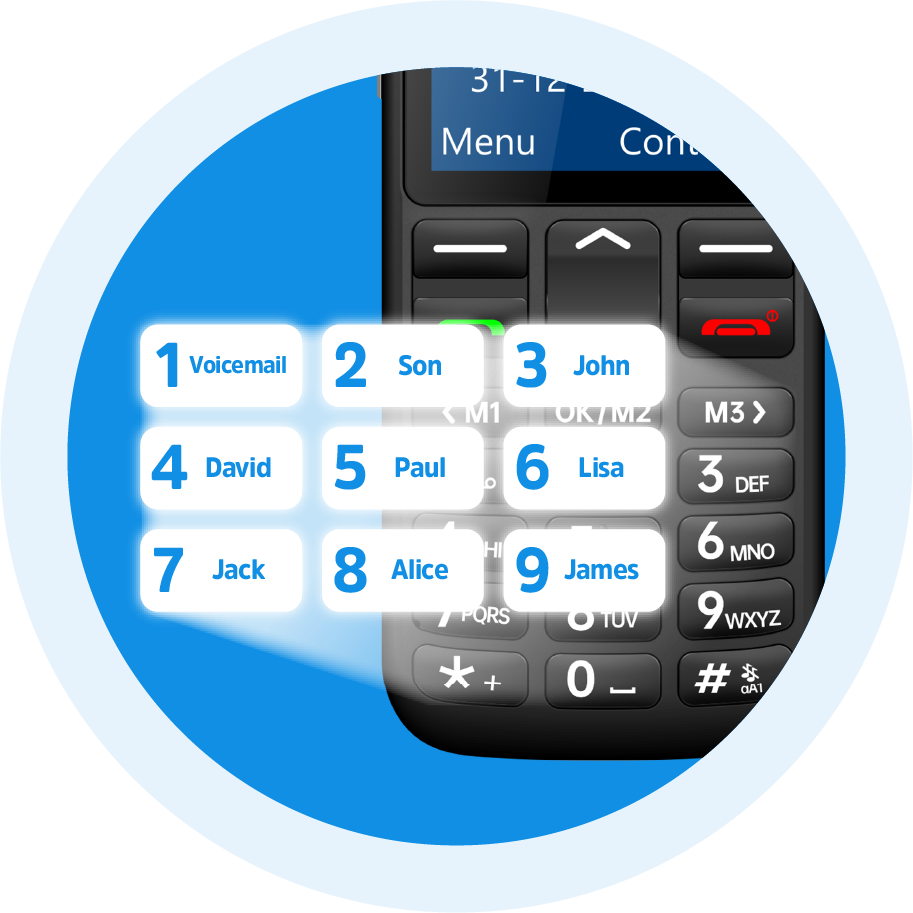 Speed dial up to 8 contacts at a single press of a button as well add photo's to up to 8 of your favourite contacts.
Making charging and storing the phone overnight an
absolute breeze with the included Charging Cradle.
Additional Charging Cradle's can also be purchased for only
$24 from our accessory store.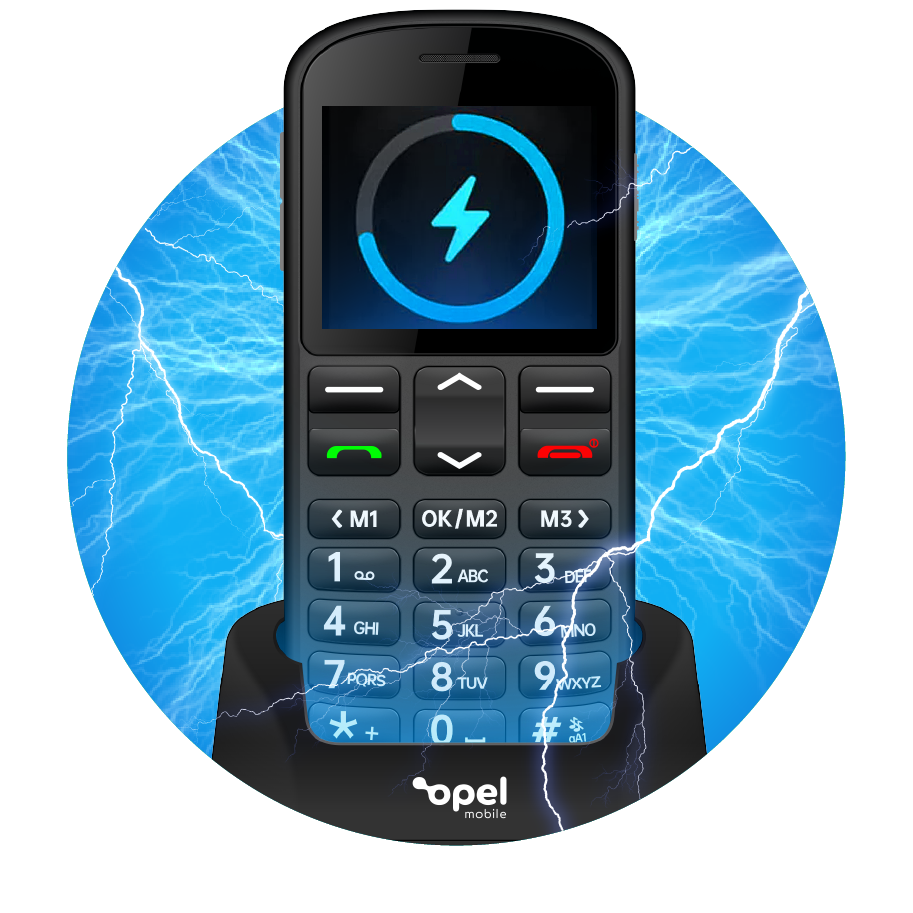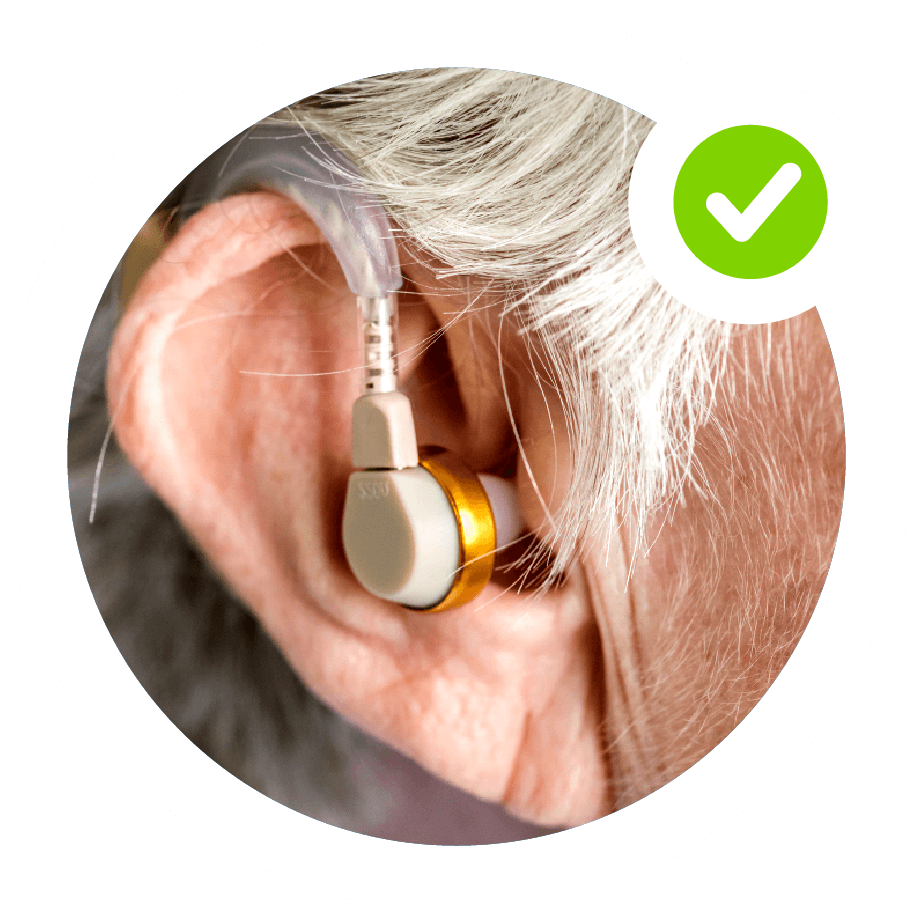 Hearing Impaired? Never Miss A Thing
The BigButton M is hearing aid compatible with a M4/T4
rating. Couple that with an extra loud 105dB ringtone and a
Talking Keypad Option you'll never miss a call again.
Real Reviews from Satisfied BigButton M Phone Users
We love hearing stories about how BigButton M Phone has helped real people a little easier. Here are some of our favourites.
JB Hi-Fi
Great no nonsense phone highly recommend. Perfect for those needing a bigger key pad and the easy cradle for charging no more fiddley cords very easy.
The Good Guys
Perfect for my elderly father. Large push buttons. Easy to turn on. Easy to use
Harvey Norman
We bought this as a backup phone for my mother in law... She has taken on this phone very easily and it has also given her peace of mind with the emergency dial button at the back…
Resolution
QVGA 220 x 176
4G Bands
B1/B3/B5/B7/B8/B28a
Headphone Jack
Yes, 3.5mm Jack
This phone has great features including:
M4/T4 Hearing Aid compatibility (the highest quality available)
an unlocked 4G Network
4G VoLTE,
SOS Emergency Call and GPS Location SMS button
Bluetooth
a talking keypad option and much more
Safety Features of the Opel Mobile BigButton M
The Opel Mobile BigButton M comes with key features to help keep your family safe. For starters, it comes with a loud, built-in alarm that can be triggered. This alarm will get the attention of anyone nearby and hopefully prevent any problems like fall risks or theft. The same SOS button can be used in an emergency. Pressing this button will send a text message to your pre-designated contacts with the phones GPS location as well as initiate a handsfree call to each of the SOS contacts, calling each contact until someone answers the call. This SOS button is programmable, which allows you to assign up to five emergency contacts, such as your family members, doctors office or emergency contacts.
Why Buy the Opel Mobile BigButton M Phone?
The Opel Mobile BigButton M is a stylish, affordable phone that can be enjoyed by seniors and anyone who appreciates simplicity. With features like 4G VoLTE support, Hearing Aid compatibility, Bluetooth and more; this phone is the Best in Class Pick for people looking for both style and substance.
Where Can I Buy the Opel Mobile BigButton M?
Customers can buy direct from us on our website, or it is also available from any of these retailers – to name a few: Bing Lee, Australia Post, MobileCiti, Officeworks, POP phones, and The Good Guys Click below to order your Opel Mobile BigButton M today!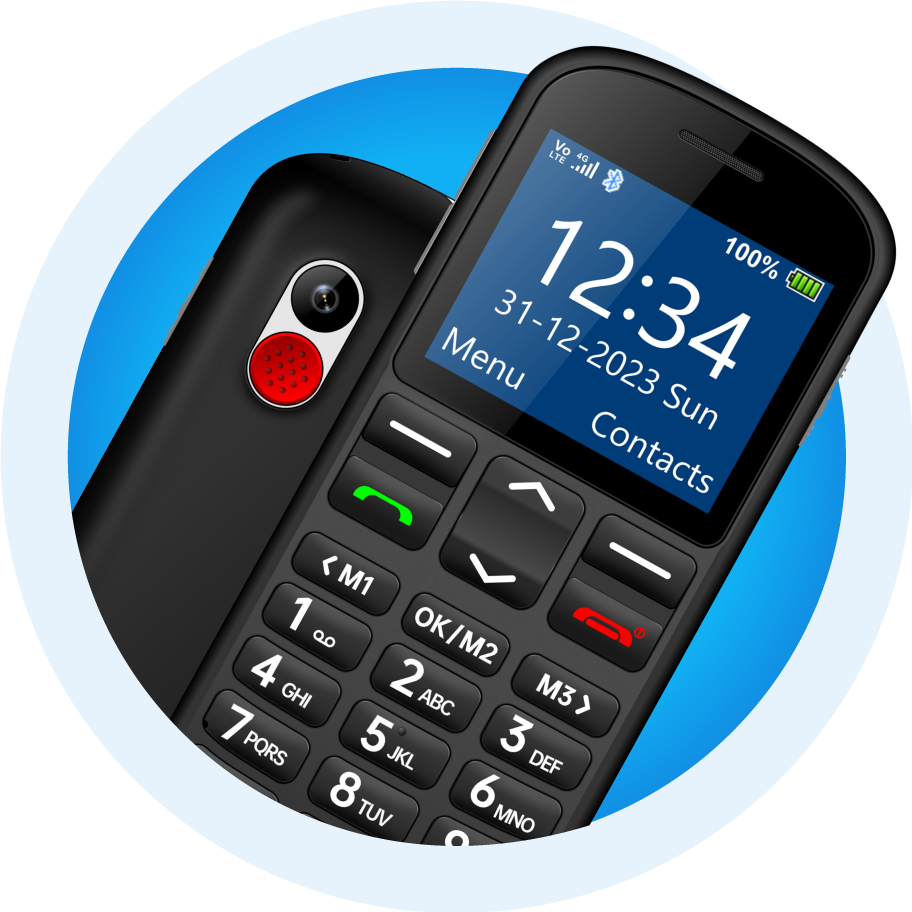 Looking for a stylish and practical phone that's easy to use? Check out the Opel Mobile BigButton M. With its large buttons and clear display, this phone is perfect for seniors or anyone who wants a simple, user-friendly phone.
Read More
We Don't Just Sell Mobile Phones
Our solutions are of excellent quality due to being Australian designed. From flip phones to smartphones and big button phones we have now added the SafetyPendant to the Opel Mobile family.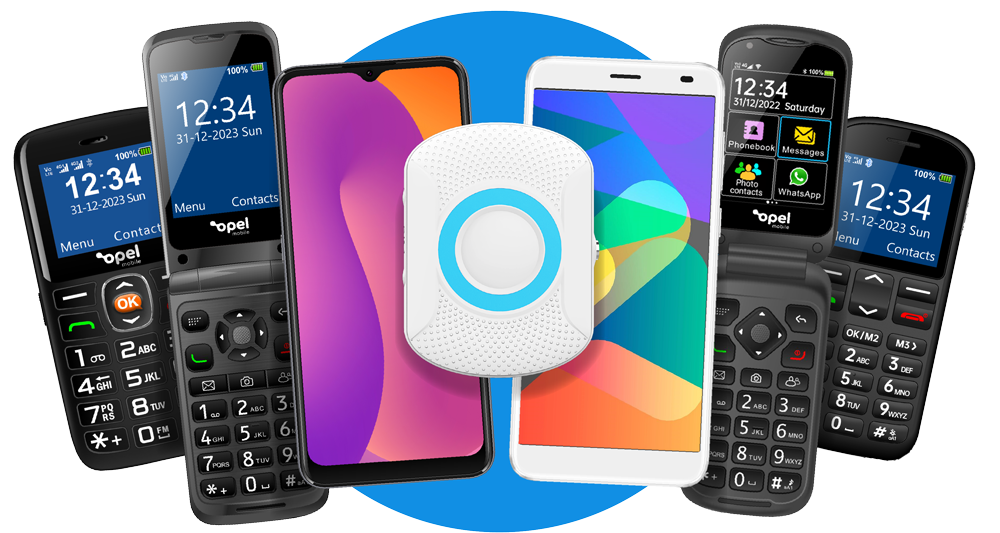 The Best Mobile Phone for Seniors, Kids, and the Visually and Hearing Impaired – at just $129!
Buy direct from our website and get a BONUS Opel Mobile Prepaid SIM card with the first 30 days of the plan FREE on activation